THE ALEXANDER TECHNIQUE
With KORINA BIGGS BSc Econ MA MSTAT
Here you can find out about the benefits of Alexander Technique lessons and about Alexander Technique teacher, Korina Biggs.
Korina Biggs has been teaching the Alexander Technique for over 13 years to a wide range of individuals and organisations.
She gives one to one lessons in the Alexander Technique at the Dyke Road Natural Health Clinic in Brighton, and enjoys delivering Alexander Technique introductory group courses, workshops, and talks all across Sussex.
Korina also practices from clinics in Lewes, and Haywards Heath and several performing arts colleges.
She is a registered member of the Society of Teachers of the Alexander Technique (STAT).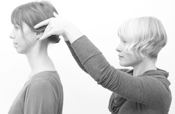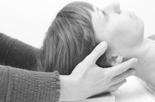 Alexander Technique lessons aim to give you the conscious awareness and skills to restore natural balance and coordination, freedom of movement, and a sense of vitality and well-being.
These benefits can be retained in the long-term and the skills can be applied in daily life to wide beneficial effect.
"Alexander lessons have been a crucial part of my development as a professional singer, providing an all round flexibility, awareness and peace of mind. After a lesson I have wonderful clarity with an open mind and my creative spirit gets released - I wouldn't be without it.
Korina has a powerful touch and is a joy to work with."
Adrian Ward
Professional opera singer | teacher